1/6th Scale Oddities!
For your enjoyment, here are some interesting 1/6th scale items.
---
1/6th Scale Sofa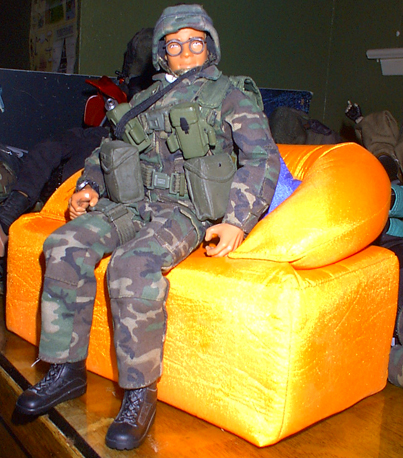 A 1/6th scale sofa! It was a kleenex box cover from Japan, I bought it from Stupid.com.
---
More 1/6th Scale Furniture

Some inflatable 1/6th Scale furniture! I found these at Big Lots, they come in the box pictured.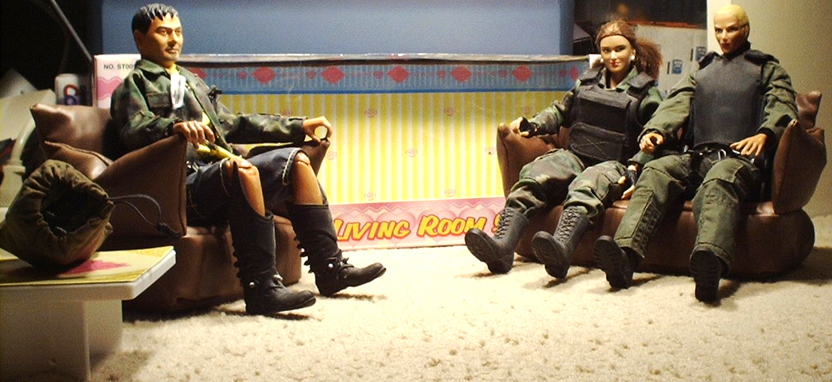 Some soft furniture, they are stuffed with a foam block on the bottom. You get a plastic table, chair and a sofa with little pillows.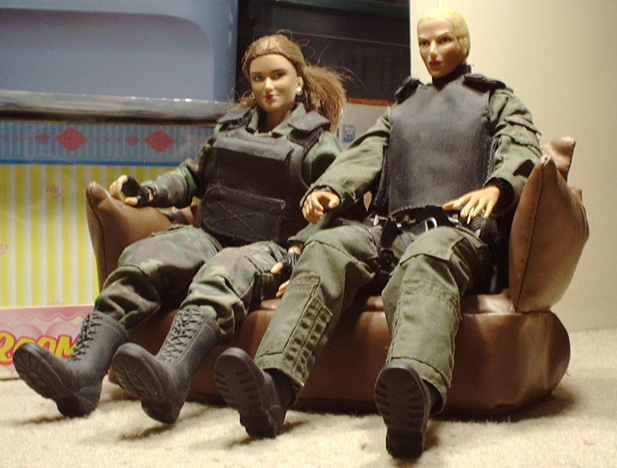 Better view of the couch.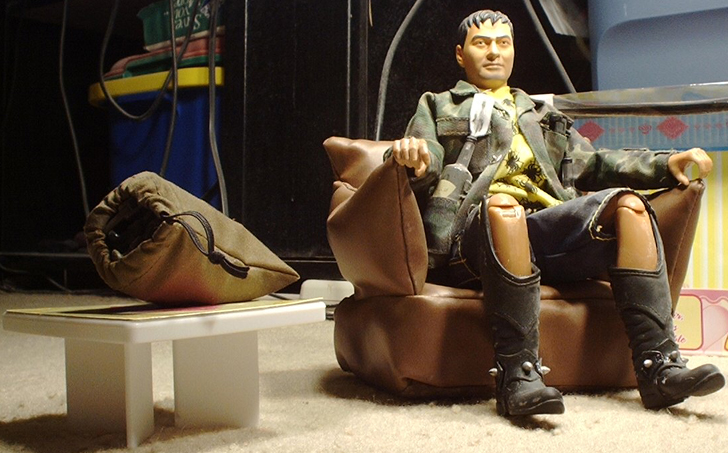 Chow, with end table and chair. Is he thinking about something?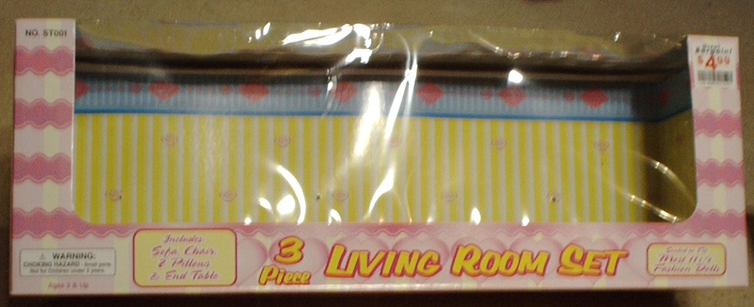 The box for the Living Room Set.
---
"Bamboo" Chair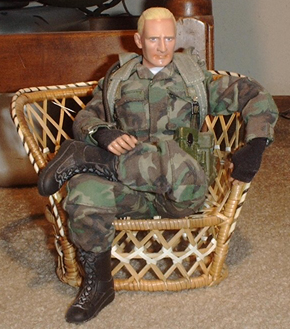 Here is Adam sitting in a neat 1/6th Scale wicker chair that I found.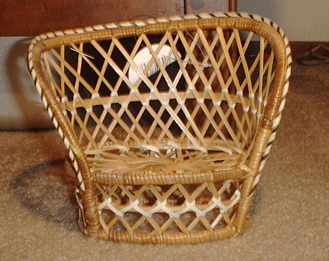 The chair looks like something that could be seen in Viet-Nam during the war.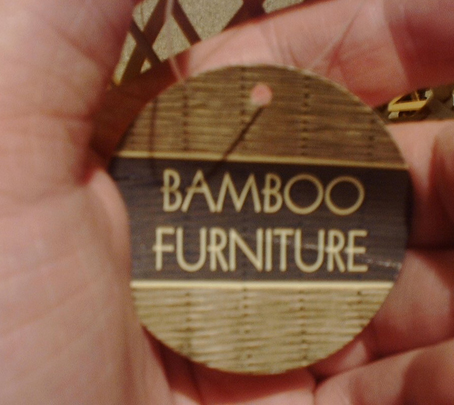 The tag attached to the chair.

This page updated on 5/17/02