05/06/04

I'm not dead, I've just been dabbling in other things.
Wow, that war is getting more violent everyday, I'm very glad that we have a brave army fighting the menace clear across the world.
I've been busy building air cannons out of pipe, and watching the newer Degrassi show...
...and playing lots of SOCOM 2.
03/20/03

I just posed my figures in a classic gunfight two days ago, and this happens!
I swear, I think I'm psychic.
Anyway, let's hope this fully justified, fully allowed-by-1441 war, doesn't kill too many on either side.
10/10/02
I am semi-back to the world of sixthscale, I'm not as enthusiastic about it as I once was, but I am interested in it now regardless.
7/28/02
Don't worry, I've just gone back into a LEGO® faze again, I'll be back to the world of 1/6th scale.
6/10/02
I'm not moving, I've decided to host some of the larger files somewhere else to control the size problem. Those were easily the longest 24 hours I've ever experienced, in a mad craz I signed up to two different new providers. I'm not going to let that space go to waste, I'll tell you all what I'll do with it when I come up with an idea.

6/9/02
Not 10 minutes ago, while trying to update the site, I was informed that Tripod had changed the free webspace limit from 50 mb to only 20 mb. Tripod didn't inform me.
As a result, I might be moving the site somewhere else. I will inform you all if this occurs.
I'm gonna try a few things to squeeze it all in here.

It's been a blast Tripod, but your limit is too small for this site.

5/17/02
I'm realllllllllly sorry about that last thing, that was just sad.
It made my site, my home on the internet, my temple, into a bad 1970's tablecloth, it sucked.
I guess I just wanted it to be different. Now thanks to that, this site is now focused on 1/6th scale humor.
2/3/02
I'm sorry I haven't been around as much on the boards, I've been really busy with my Star Trek® Lego® hobby.
I've been getting really good at it, here is a Galaxy class starship to peek at.


Link for my whole gallery, you will learn my real name here: Brickshelf gallery
I love the 1/6th scale hobby and I've always found a way to get back at it, and this time is no exception.
I've made so many Lego® starships, I've exhausted the Star Trek® universe!
I've also been considering a review website, because there are a lot of things I have to review, books, movies, video games, action figures, etc.
On another Star Trek® note, ENTERPRISE RULES!!!!!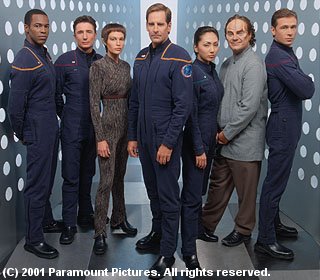 ---
11/1/01
There is a guy who compares BBi to Dragon, and he just rips the holy hell out of BBi, but
if there is a flaw in Dragons product, doesn't seem to notice. Don't believe me? Click Here
It has also come to the attention of others, that this guy is a relative of a Dragon VP,
trying to drive up sales.
Let's just sample a review of his:
Combat Swimmer Series
This is BBi's figure.
This is Dragon's figure.
Immediately you notice each figure is wearing a wetsuit, yet the reviewer says the BBi figure has no wetsuit.
Maybe because BBi's wetsuit is better? If you've ever went scubadiving, you know a wetsuit is about a centimeter
thick, not the latex glove thickness of Dragon's wetsuit.
"Whats up wid dat?" I'll tell you whats up, a total behindkissing extravaganza is at that website, this ain't the half of it.
If BBi weren't pounding Dragon to a bloody pulp with each and every figure they release, this guy wouldn't have to do this.