Recon
This is information about the Villains
The Villains are a group of rebelious figures overwelmed by hatred of the keeper of figures.
They are having a dispute over an area in the house.

---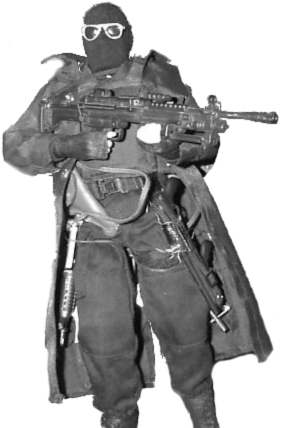 This is a sketch of Redael based on Capt. Vincent's account of him.
Name: Redael (Leader spelled backwards.)
Age: Unknown
Info: This figure was reportedly mutilated by The Keeper.
Status: Alive and Dangerous.
---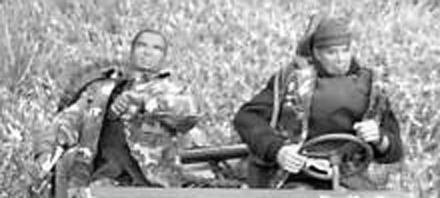 Names: (from right to left) T-Gore and his Buddy
Ages: T-Gore: 37, Buddy: 25.
Info: T-Gore never goes too far without his buddy.
Status: Last seen running from the fuel explosion in the backyard.
---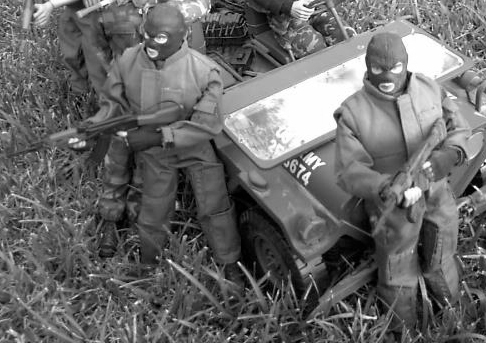 Names: (left to right) Bob and Doug
Ages: Between 20-30
Info: They are twin brothers.
Status: Dead (but they can be replaced)

---
Name: Junkyard Jack
Age: 38
Info: Isn't really on any side, he's a loner.
Status: He still hangs around the Backyard.
---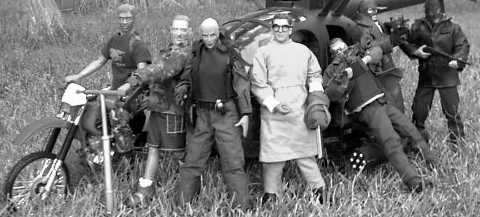 Names: (Left to Right) Steiner, Eric, Matilda, Dr. Stevens, Hans, Phebous, Boris.
Ages: Unknown
Info: Not much is known about these Villains, this picture was taken by Sgt. Kate Walker while her group was retreating.
Status: These guys are still around.

---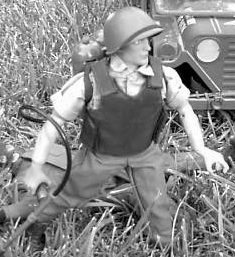 Name: Pyro
Age: Unknown
Info: Is a pyromaniac, Pyro burns his opponents with his flame-thrower.
Status: Dead, though he has been before.

This page updated on 5/17/02