Vehicles
These are my vehicles, some aren't here yet but will be.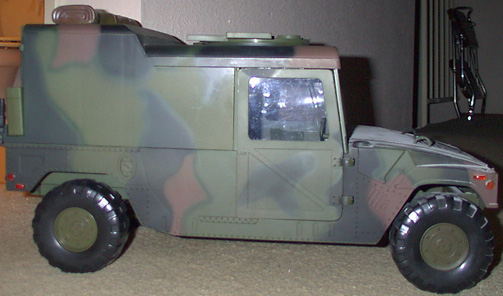 My command humvee, I gave it windows.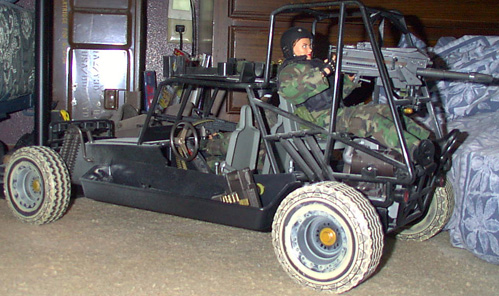 My GI Joe desert patrol vehicle.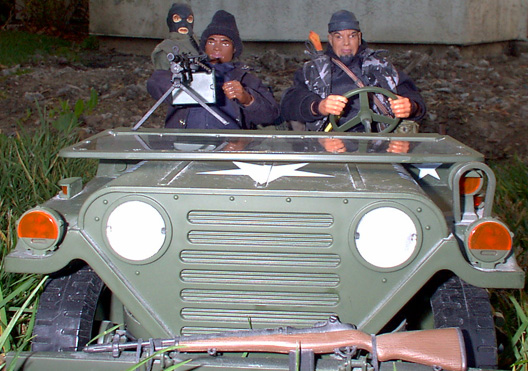 My MUTT, now converted to a Villain Ride.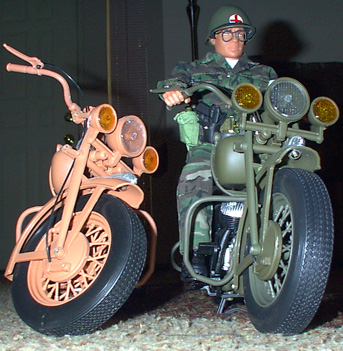 My old motorcycles.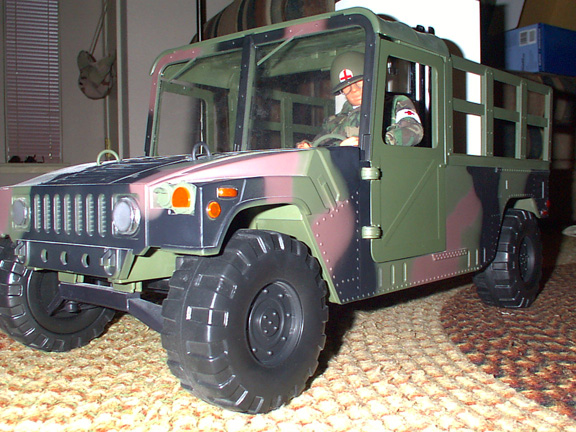 My cargo/ troop humvee, yes that is a 1/6th scale fridge in the back.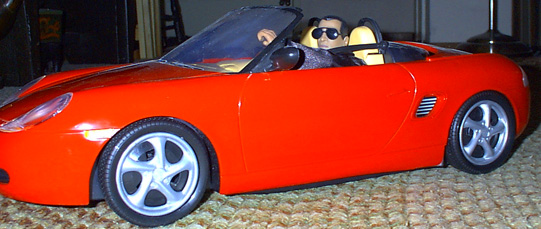 Barbie Porshe boxter, not bad for a barbie car.


From left:Honda, BMW, Honda.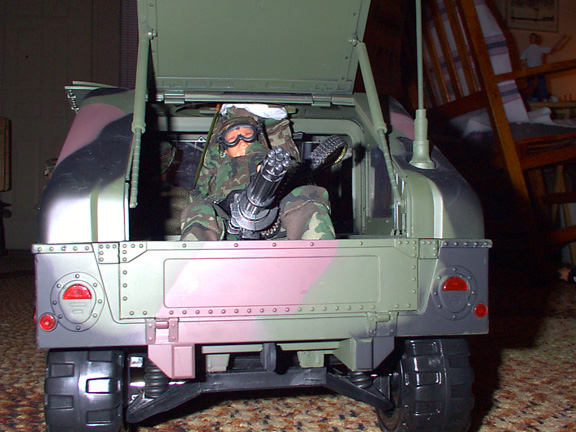 Humvee, Sam seems comfy huh?

This page updated on 5/18/02